When clients come to us with what they describe as hip pain, they may be referring to many different areas of the body. Some point to their sacroiliac joint (SIJ), their groin, their gluteus muscle, low back or acetabulum (hip) joint. It's a large area and let's face it, the average person doesn't know correct anatomy.
Therefore, there are a variety of different conditions that may be contributing to your hip pain. No matter where your pain is located, in most cases, we find that clients have some dysfunction or misalignment in their pelvis which contributes to their pain.
Throughout your life, you may have sustained different injuries (macrotrauma) or microtrauma, which includes sitting down for long periods of time. This can result in a pelvis that is not functioning well or positioned optimally.
Your pelvis is a girdle, consisting of bones such as the ilium, ischium and pubis and sacrum and coccyx (tailbone). Then there are numerous ligaments and muscle attachments. Your hip joints (acetabulum) are the attachment of your femurs (thigh bones) to your ischiums, via ball and socket joints.
As you can imagine, there are many moving parts in the pelvis and hip. If any of the joints or soft tissues, such as a muscle or ligament, become injured or weak, then this creates an imbalance, which can result in a misaligned pelvis.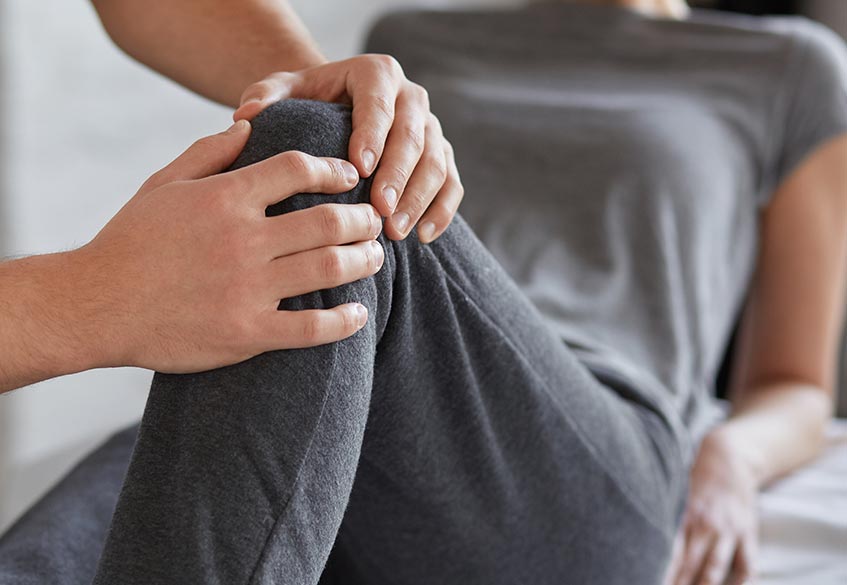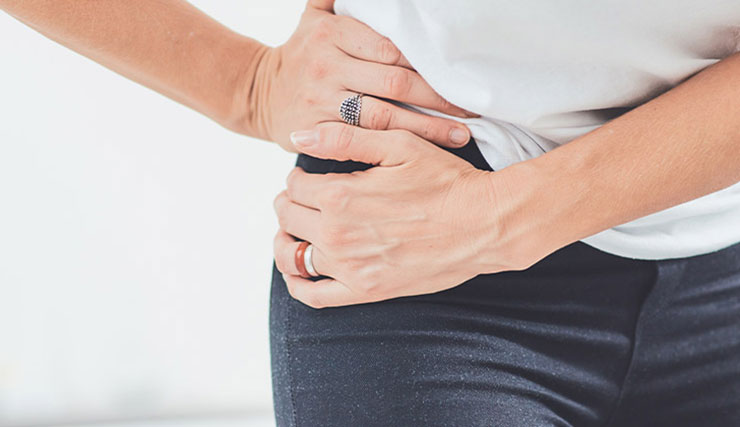 You are stronger on one leg than the other
Your gait (the way you walk) is not even
Your shoe wears more on one side than the other
You constantly lean towards one side when you sit
You can not sit comfortably
It's painful for you to get up from a seated position
You sleep with one leg crossed over the other when you sleep on your side
One hamstring is a lot tighter than the other
Knee and/or ankle pain
Pain when doing high intensity training such as running
The only way that you can determine if you have a misaligned pelvis is by consulting a health professional who assesses biomechanics, such as a chiropractor.
What are the Most Common Conditions That Can Lead to Chronic Hip Pain?
Chronic hip pain is pain that has been present for longer than a few weeks, and it can be debilitating. If left untreated, it can affect more than your hip joint, further affecting nearby sites, including your lower limb muscles, lower back, and even your knees and ankles. Walking up and down the stairs and even sitting or standing for some time may be difficult. Some conditions which may cause pain in your hip area include:
Osteoarthritis
Rheumatoid arthritis
Strained muscles and soft tissues
Irritated or entrapped nerves
Inflammation or tendons or ligaments
Lower back dysfunction
Dysplasia
Trochanteric bursitis
At Open Space Healing, we complete a thorough history and physical, neurological and orthopedic examination, so our doctors of chiropractic can correctly diagnose your hip pain. As primary healthcare providers, we do not require a referral to see us. Therefore, you can make an appointment straight away.
How Does Inflammation Contribute to Hip Pain?
When Should I Seek Professional Treatment for My Hip?
Can a Chiropractor Help with My Hip Pain?
How Can a Chiropractor Treat Hip Discomfort Due to Referred Pain?
Why Should I Choose Open Space Healing Chiropractors?
Request an appointment today! Health funds rebates apply.
Our greatest hope at Open Space Healing is that we can help you live out this purpose. You're on Earth to accomplish something that nobody but you can! By improving the health of your nervous system, you'll be better equipped to live the life you deserve.
Find out more about what we may be able to do for you by contacting our South Fremantle team today! Saturday appointments are available.