Neck injuries are a known cause of neck pain. But many people don't know that their neck pain is due to poor posture. Bad ergonomics at offices and homes put undue stress on the neck, which eventually leads to pain. Your neck's muscles or joints could be strained after a car crash or sports injury. Others have neck pain because of an ongoing health condition.
Another problem is our growing dependence on portable devices, such as mobile phones, laptops, and tablets. Frequent use of these electronics results in a "text" neck, which many clients complain about. It's painful, and you would undoubtedly want immediate relief.
Chiropractors can perform neck adjustments known as cervical manipulation:
It loosens up the joints located in the neck's cervical vertebrae, reducing the pain based on your symptoms.
Our chiropractors here at Open Space Healing are trained to place the cervical vertebrae back into their proper alignment. This treatment is a unique procedure that's holistic yet effective, especially in combating the negative effects of posture.
We've seen patients whose neck pain is not a local discomfort, radiating pain from the shoulder to the arm. Chiropractic treatments can reposition bones, reduce pressure on the nerves, and relax the muscles to help relieve the pain you feel.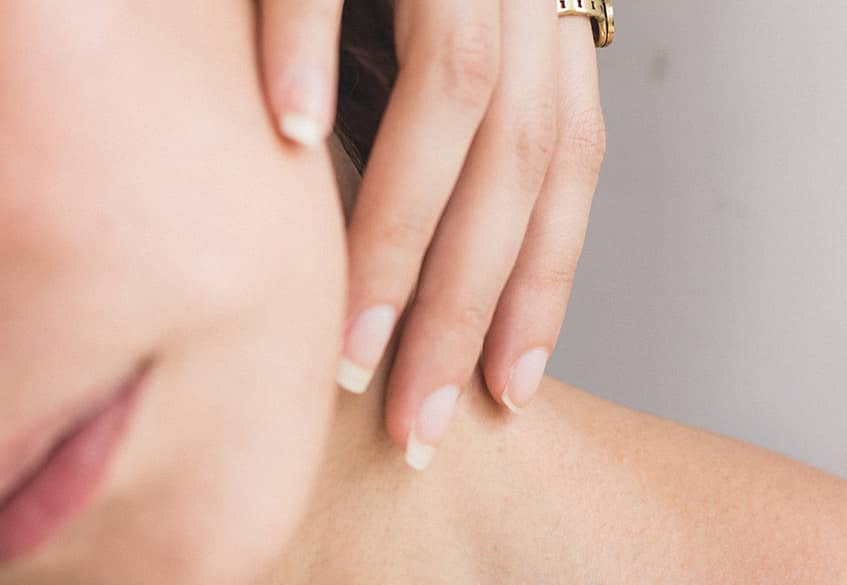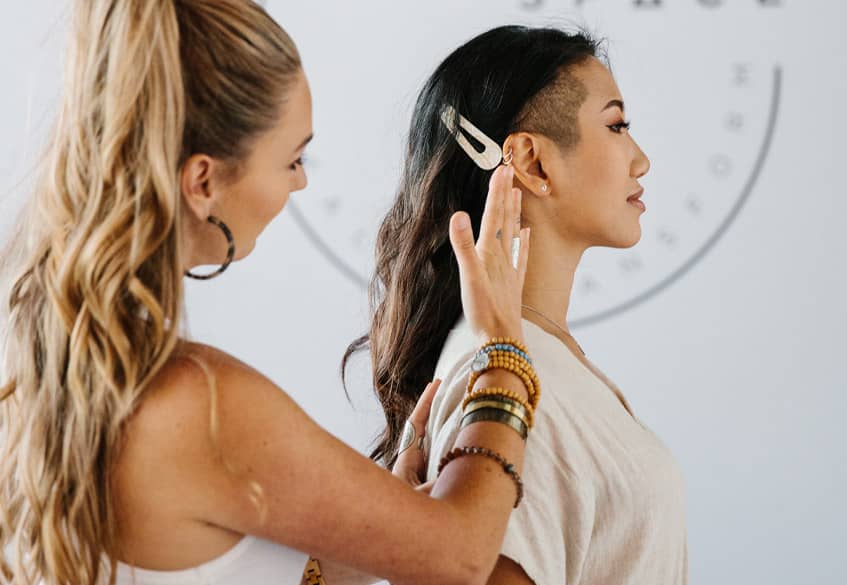 Like most things in life, when a problem is complex, we need professional help. Unfortunately, with the amount of different stresses in our modern day world, from desk work, to phones and road rage, it is difficult to obtain a clear perspective of what the root cause of your neck pain is without professional help from a chiropractor.
It obviously depends on what is causing your neck pain; however, any pain is a warning sign from your body that 'something' isn't right and should not be ignored.
The natural timeline of neck pain is that it will most probably alleviate by itself over a period of time. However, unless the root cause is addressed, statistically it will reoccur and become more painful and frequent as time goes on.
We look at the root cause of what is causing your neck pain. Whether physical, stress-related, bio-chemical, or a combination of them all! Then we formulate a treatment plan to address the root cause and look at all aspects so that you can enjoy fast, effective, and long-lasting improvement.
We regularly audit your treatment with a progress exam to ensure that you are getting the most out of your care with us, are reaching your goals and are enjoying optimal health.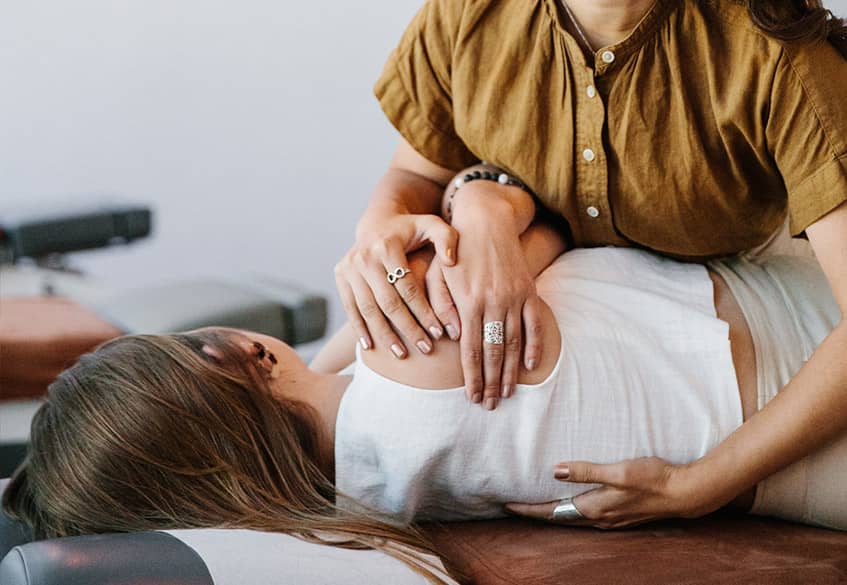 Will the neck chiropractic treatment hurt?
You'll be surprised to know that chiropractic treatments actually do not hurt for most people. Some do experience a little bit of discomfort, but they do not scream in pain like you probably imagine. Chiropractic manipulation, especially for the neck, is highly controlled with minimal force applied.
You will feel gentle pressure and perhaps soreness after the initial treatment. However, many clients tell us that they feel relief almost immediately. If you do feel any discomfort, we will offer recommendations on what to do when you get home, such as using a heating pad or ice pack.
How many visits will it take for me to feel better?
What are some short term solutions to be wary of and why?
What is your process, diagnosis through to the end of treatments?
We are highly skilled and trained and regularly complete continuing education. We have all completed at least five years of tertiary study. Most of our doctors have gone on to further their study postgraduate in other modalities and techniques.
We are extremely thorough. We take comprehensive history and orthopaedic, neurological and chiropractic examinations. Many new clients report how they have been to other chiropractors and never received this level of care and attention to detail.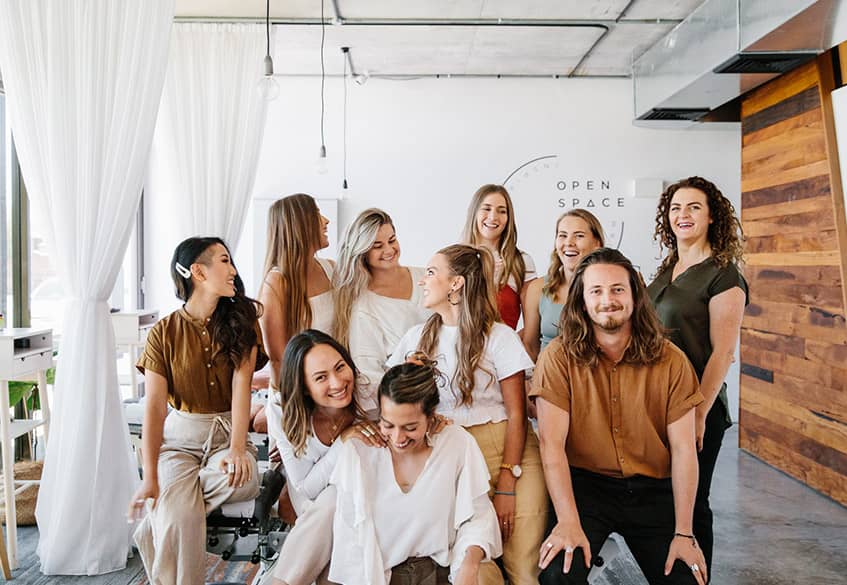 We utilise a range of different techniques to customise their treatment with us for fast, effective, and long-lasting results.
We truly care about them and their health. We will work with them to reach whatever goals they have.
We are passionate about educating our clients, so they are empowered to make the right choices for them and their health. We do this through complimentary workshops, masterclasses, events, and our vlogs on our YouTube channel.
When you become an Open Space client, you are part of a community. It is an entire experience, from the relaxing space to the reading material and chill out music.
If we cannot help you, we have a large professional network of the best health professionals in Perth and will refer you to someone who can help.
Request an appointment today! Health funds rebates apply.