At Open Space Healing, it's our mission to help you get more out of life. A worry- and pain-free life is a more enjoyable life. And our experienced chiropractors are here to help you achieve that. We know that each client has a particular set of needs, which we give more emphasis on. Part of our process is to get to know you, your medical history, and your goals.
Our chiropractors have a unique approach, beginning each process to ensure that you're calm and relaxed. It's our passion to make someone smile, infuse, and inspire our clients to be filled with energy and optimism.
Get to know our friendly team below!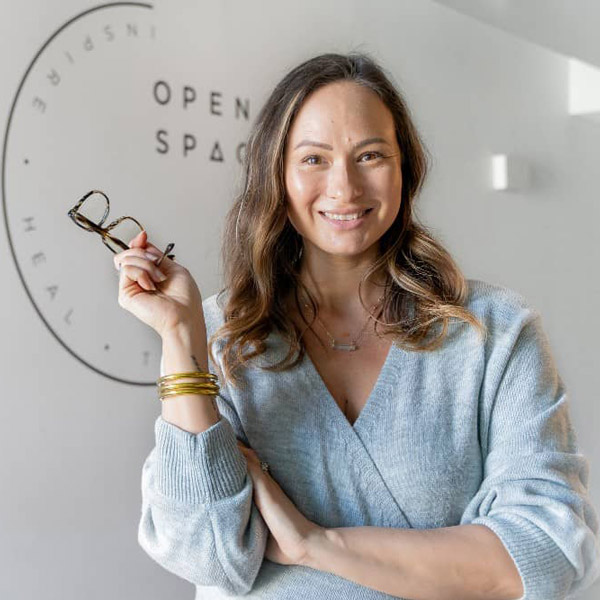 Dr Andrina Chien
(Dr Andy)
INTEGRATIVE CHIROPRACTOR & FOUNDING DIRECTOR OF OPEN SPACE HEALING
Dr Andrina Chien is the owner and principle chiropractor of Open Space Healing. Dr Andy has always had a thirst for learning and a passion for holistic health. She has trained in many disciplines, not-limited to Craniosacral Therapy, Reiki, and Kundalini Yoga. Dr Andy is also a certified Chek practitioner and holistic lifestyle coach.
She was inspired to create Open Space Healing in 2012. A true holistic wellness centre, where many healing modalities could come together with the single intention of inspiring and empowering the individual to raise the health of the community. Andrina received her Doctor of Chiropractic degree with honours, from Murdoch University in 2006. In 2011 she began teaching at Murdoch University in the role of supervising clinician and was voted the WA Young Chiropractor of the Year by the 
Chiropractic Association of Australia
 (CAA WA). She was a director on the board of the CAA WA in 2007 and 2008.
In-between managing Open Space Healing and caring for her clients, Dr Andy cherishes her time spent with her two young children (who were peacefully born in water at home), Armi and Allegra, her German Shepherd and husband. Her greatest reward is seeing generations of a family at a time, helping inspire them through education to make empowering choices for the health of their families.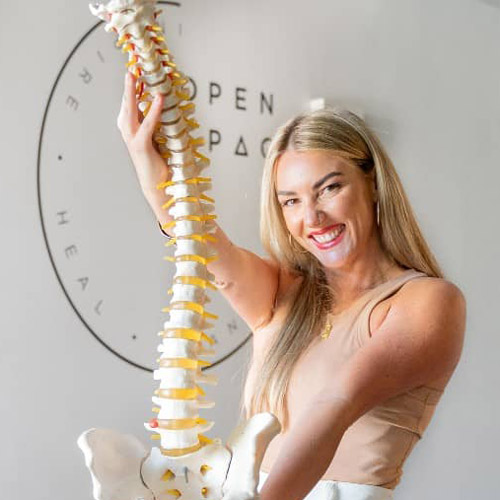 Dr Jacinta Di Prinzio
(Dr J)
INTEGRATIVE CHIROPRACTOR, CO-DIRECTOR & HEAD OF MARKETING OF OPEN SPACE HEALING
As an integrative chiropractor, holistic lifestyle coach and personal trainer with 11 years experience in the health and wellness industry, Dr Jacinta has worked with over 1000 clients. She helps them heal from the inside out, naturally, using a complete mind, body and soul approach.
As Dr J puts it, "There is nothing more exciting than seeing the look in someone's eyes when they realise they have complete control over their health." That empowerment is what drives her to continually provide expert care to patients of all ages at our practice.
Dr Jacinta is obsessed with all things natural, healthy and holistic living and with a special interest in empowering ambitious women to live the vital life they deserve. You will find her frequently sharing her knowledge as a keynote speaker on podcasts and at wellness events.
When she isn't helping patients feel better, Dr J enjoys spending time at the beach, trying new local eateries and visiting local farmers markets with her border collie, JD.
View More
Renée is extremely passionate about holistic health and balance in all things. A qualified personal trainer, massage therapist and Master Yoga Trainer (ERYT500) with a Bachelor in Events and Marketing.
Renée has travelled the world presenting at conferences and educating thousands of people on physical, mental, emotional, intellectual, sexual and spiritual health.
A lifelong thirst for learning, Renée has recently completed her Yoga Therapy studies and specialises in stress and fertility, with a keen interest for trauma informed yoga and the power of breath and meditation.You will often find Renée at the beach – living her best mermaid life, listening to a podcast or reading, immersed in a nature walk or in the kitchen preparing delicious ayurvedic meals between gym and dance lessons.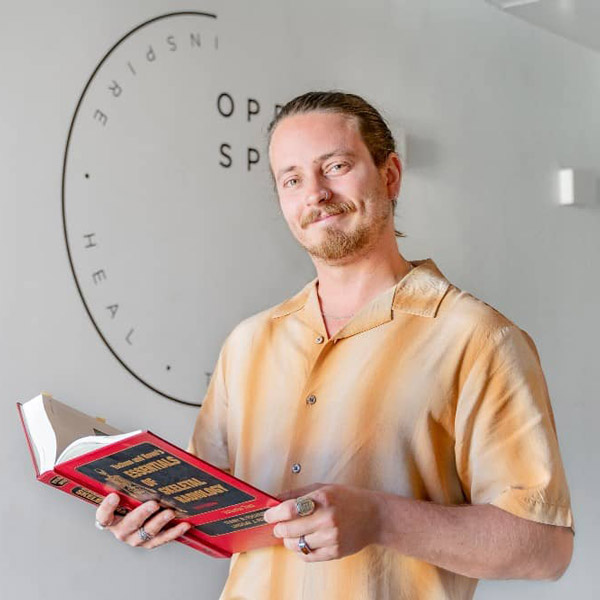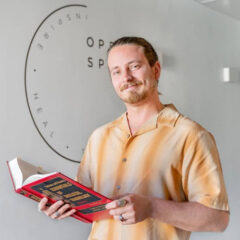 Lover of all things surf, travel, photography and music, Dr Cale Woolley represents what it means to be a Fremantle local. After growing up under Chiropractic care for most of his life, Cale decided at a very young age that a career helping people live a healthy life through Chiropractic care was for him.
Dr Cale holds a 5 year double bachelor degree in Chiropractic and has a special interest in functional neurology and sports. You will find Dr Cale in the practice sporting his latest thrift store find, welcoming you with his warm smile.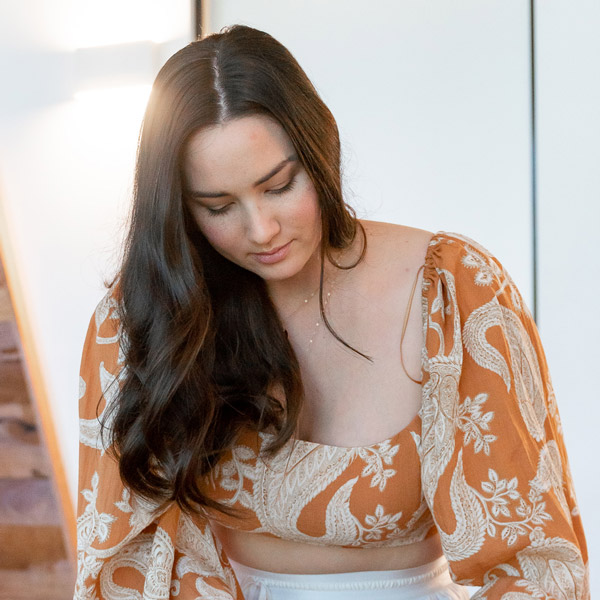 Dr Peta studied Chiropractic in Perth at Murdoch University. She then relocate to Tom Price, a mining town in the Pilbara to open a chiropractic clinic in the aim to improve accessibility to quality health care in regional WA. Peta has been practicing in Palmyra at Nervana Chiropractic, a family and paediatric focused practice for the last 4 years and has recently had a baby boy Avi Wilder.
Dr Peta has a keen interest in the areas of stress management, women's health, pregnancy and Paediatric care and has completed extensive post graduate learning in these areas. She has trained in functional medicine with the Australian College of Nutritional and Environmental Medicine and is an Optimal Maternal Positioning Ambassador helping women prepare for an amazing pregnancy and birth.You probably will think she looks a bit like Dr Andy and you'd be right! They are sisters!
You'll find Dr Peta immersed in the South Freo life spending summer days at South Beach with her husband Rhys and dogs Nala and Lulu and now little babe Avi!
She looks forward to meeting you all and continuing to provide you exceptional care.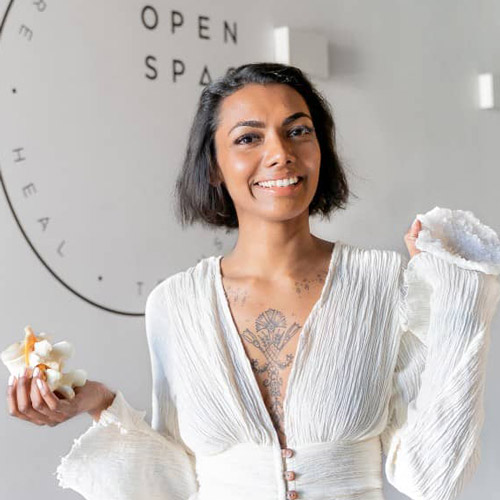 Dr Dhani has always had a great passion for holistic healthcare. Graduating in 2010, her further training lead her to specialise in low force techniques, such as Neural Organisation Technique, Sacro-Occipital Technique and Applied Kinesiology.
She takes great pride in her ability to meld her treatment knowledge and style to suit each individual patients needs, in order to facilitate exceptional care.In-between facilitating health and wellness for her clients, Dr Dhani can be found embodying these principles herself. Unashamedly obsessed with cats, yoga, meditation and all things metaphysical, you will most likely find her out exploring WA on the weekends, with a fabulous outfit and book tucked up her arm.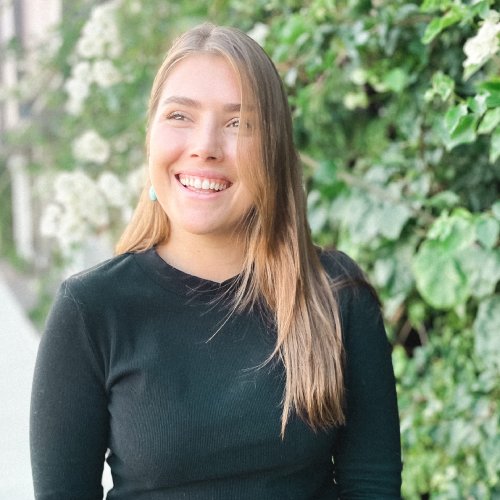 Dr Mira grew up in WA's south west where her family lead a holistic lifestyle. Natural health was always her family's go-to, leading her to have regular chiropractic care from a young age.
Dr Mira moved to Perth to complete her studies at Murdoch University, whilst living and breathing the lifestyle here in Fremantle.
Dr Mira has a growing passion for helping all members of the family, to thrive, grow and feel amazing in their body. Mira incorporates a range of chiropractic techniques to cater for all ages and different health concerns.
Outside of Chiropractic, you can find Dr Mira swimming in the ocean, sipping Cacao, forever finding dogs to pat and attending her jungle of plants.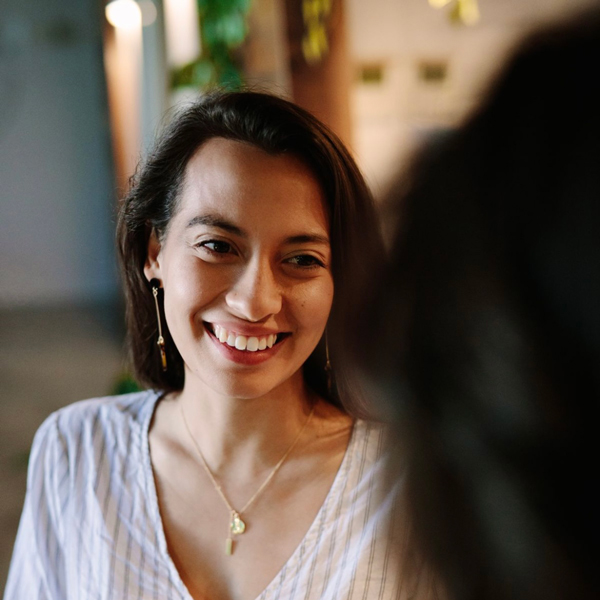 Rachel has had a passion for all things holistic health since her very first job working along side a naturopath. She saw the real benefit and impact complimentary medicine has, and knew she wanted to be a part of making a difference this way.
Rachel is currently studying a Bachelor of Health Science specialising in Naturopathy at Endeavour College. She loves being part of the Open Space Healing team, which emulates the same values of love and compassion towards all life that she holds.
As a Freo local, Rachel enjoys all the lifestyle benefits it provides! In her spare time you can find her reading, painting or at South Freo beach soaking up sunshine.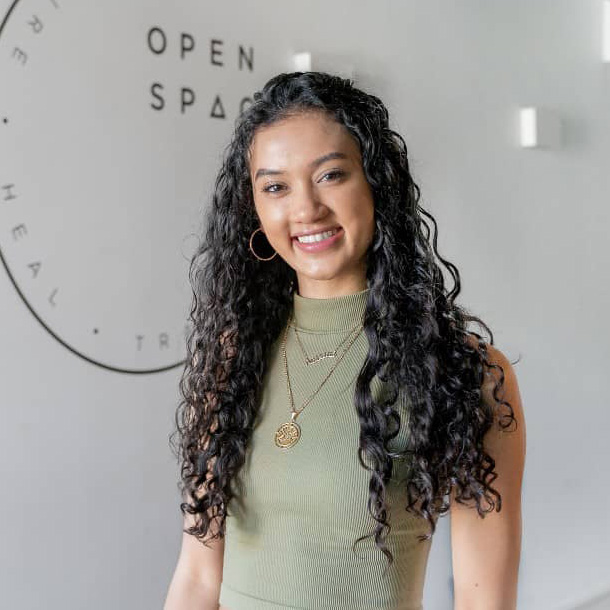 My name is Nakkitta! I'm currently studying chiropractic and have a keen interest in bringing holistic health options to people.
I enjoy keeping my body moving and have danced for many years. I'm on my way to completing a diploma in Pilates Instruction, a great way for me to deliver positive movement to everyone and all bodies!
You can most likely catch me at south beach on the weekends with my two pups, Lucky and Max.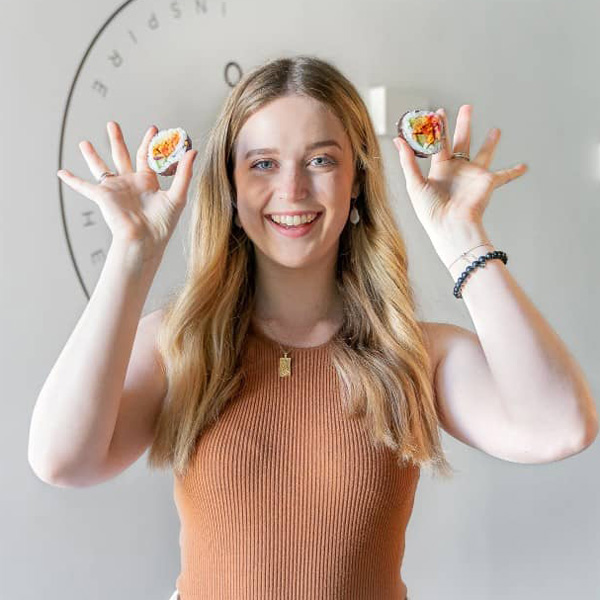 Hannah is an enthusiastic lover of health and wellness and first discovered her path in holistic health a few years ago. Since starting her journey by working in the pre-emptive mental health space, she has found a deep passion for yoga, nutrition, meditation and mindfulness.
Being a part of the Open Space team combines Hannah's love of holistic health, connecting with other humans and working towards raising the vibration of the collective. When Hannah's not at Open Space, you can find her teaching yoga classes, writing, dipping in the ocean and having philosophical chats with her loved ones.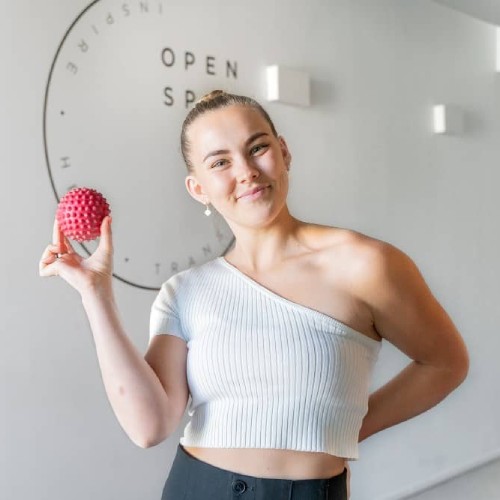 Joey was always a very active and sporty kid, constantly participating in extreme sports. Chiropractic got her through multiple injuries and helped optimise her performance. As she got older her passion for holistic health and performance grew immensely.
She is now in her 4th year of studying Chiropractic and couldn't be more excited and passionate about helping people feel, and perform better. Open Space Healing has been the perfect place for her to learn and begin to play a part in helping people heal.Outside of work Joey spends time keeping active, drinking an almond latte or trying something new.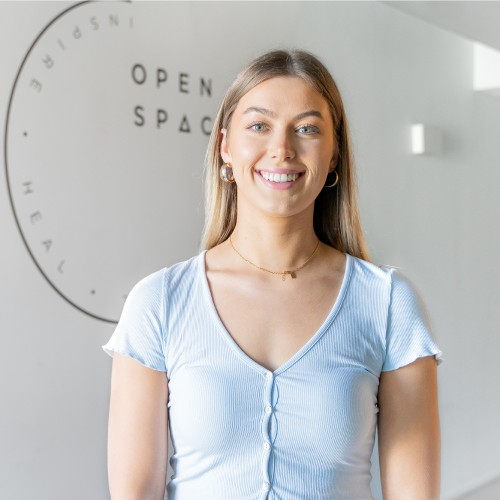 Olivia has always had a passion for holistic health and well-being and found her passion for yoga during a retreat in 2019. This inspired Olivia to dive deeper into holistic wellness and she completed her Yoga teacher Training in 2021, with the desire to share the amazing healing power of yoga with others. Olivia's day to day revolves around her puppy chewie and eating yummy plant based food! You can catch her munching on vegan chocolate behind the front desk.
Request an appointment today! Health funds rebates apply.